The 5 Things Narcissists Do (to Stay at the Center of Attention)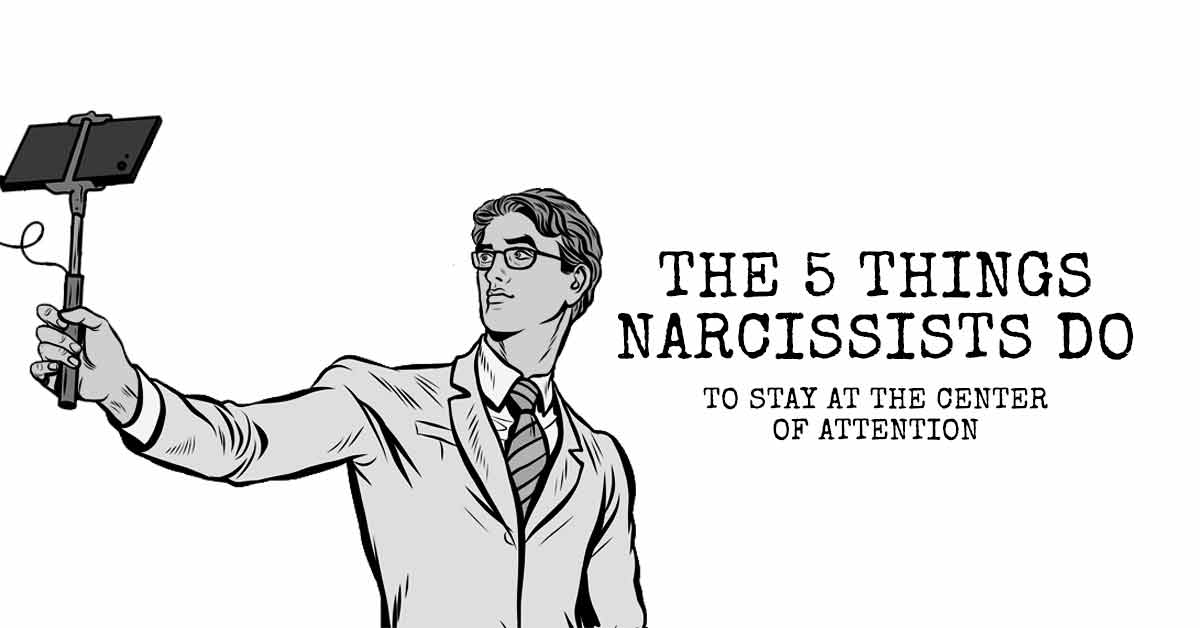 Narcissists Love To Be The Center Of Attention And Within This Particular Group Of People There Can Only Be One!! Narcissist Per Social Event Or Things Go Badly…Quickly.
If you've never seen two narcissists duel: it's a frightening, somewhat dizzying experience that nobody ever wins.
Narcissists Whip Up A Froth Of Information About Themselves That's Flattering, Weaving In Half-Truths Or Sometimes Flat-Out Lies To Make Their Story Sound Better.
There is even a psychological term for this addiction to being the center of attention: it's called "narcissistic supply". They have to have their supply, or else.
Want To Keep An Eye Out For A Narcissist At Your Next Social Gathering? Look For These Signs: