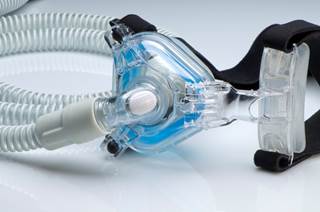 Serotonin Reuptake Inhibitors May Improve OSA in Depression With and Without Epilepsy
A study of adults with both obstructive sleep apnea (OSA) and depression has demonstrated a link between the use of serotonin reuptake inhibitors (SRIs) and reduced severity of OSA in subjects with and without epilepsy. However, those with epilepsy displayed a more significant correlation between SRI use and reduced severity of OSA. This research was presented at the 70th annual American Academy of Neurology meeting, held April 21-27, 2018, in Los Angeles, California.
The retrospective study included 125 subjects: 57 had epilepsy; 68 did not have epilepsy; 45 received treatment with SRIs; and 80 received no SRI treatment. The study's primary goal was to measure the severity of OSA in relation to SRI administration, with secondary goals of measuring severity of OSA during REM [rapid eye movement] sleep and oxygen saturation nadir. After adjustment, a positive correlation between reduced OSA severity and the use of SRIs was found for the whole subject group (P =.033).
Although there was not a notable difference in OSA severity between those with epilepsy and those without, only subjects with epilepsy demonstrated a significant reduction in OSA severity with SRI use (P =.042) when the groups were assessed as separate cohorts. Severity of OSA during REM sleep was also significantly reduced in the total group (P =.034), but there was no significant change seen in oxygen saturation nadir.
Serotonin is a neurotransmitter that plays a part in respiration. There is some evidence that SRIs may decrease the severity of OSA in people without epilepsy and reduce ictal hypoxemia in patients with refractory epilepsy. The most common treatment for OSA is positive airway pressure; however, many patients do not tolerate the treatment.
These results suggest that SRIs may serve as a potential treatment for OSA and depression, both in patients with and without epilepsy.
Source:https://www.neurologyadvisor.com