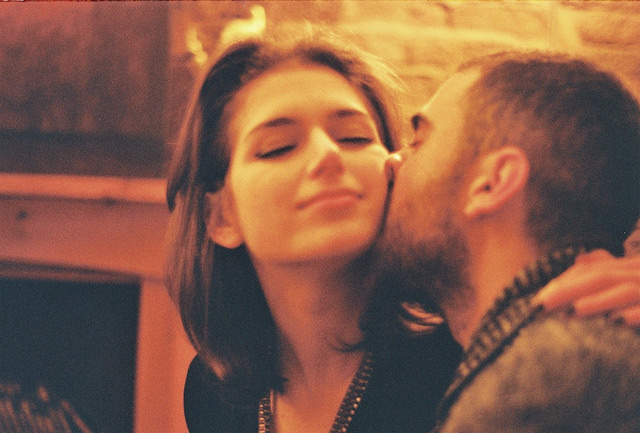 Society assumes that everyone has a conscience and the ability to empathize.
In fact, 1 in 25 people in the United States are estimated to be sociopaths, according to Harvard psychologist Martha Stout. Narcissists (those who meet the criteria for Narcissistic Personality Disorder), sociopaths and psychopaths, speak in the language of crazy-making, of projection, of word salad, of gaslighting and of pathological envy.
While I will be focusing on narcissistic abusers in this post, keep in mind that all three are unable to empathize with others and frequently exploit others for their own agenda. If you encounter someone with narcissistic traits, they could very well fall towards the extreme end of the psychopathy spectrum and be a sociopath or psychopath.
Narcissistic and partners with Antisocial Personality Disorder engage in chronic manipulation and devaluation of their victims, leaving victims feeling worthless, anxious and even suicidal. This type of continual manipulation, which includes an idealization-devaluation-discard abuse cycle where they "lovebomb" their partners, devalue them through stonewalling, gaslighting, smear campaigns, verbal and emotional abuse, then discard them until the trauma begins again, also known as narcissistic abuse—abuse by a partner with NPD or on the far end of the narcissistic spectrum.
Their manipulation is psychological and emotionally devastating and very dangerous, especially considering the brain circuitry for emotional and physical pain are one and the same. What a victim feels when they are punched in the stomach can be similar to the pain a victim feels when they are verbally and emotionally abused, and the effects of narcissistic abuse can be crippling and long-lasting, even resulting in symptoms of PTSD or Complex PTSD. Needless to say, this type of abuse can leave psychological and emotional scars that can last a lifetime.
Yet what makes narcissistic abuse so dangerous is that it is often not recognized as abuse.
Mental health professionals are only now beginning to research and understand what Narcissist Victim Syndrome is, although survivors have been speaking about it for years. Narcissistic abuse is primarily psychological and emotional (though victims can suffer physical abuse as well) and since these abusers employ very covert and insidious methods to abuse their partners, they are able to escape accountability for the abuse because of the false persona they present to the outside world which is usually a charming mask that hides their cruelty.
Survivors often blame themselves for the abuse, not being able to put into words what they've experienced. Once they learn the vocabulary of narcissistic abuse, they are armed with the tools, the insights, and the resources to heal. Learning the language and techniques of these predators means that we are better prepared to identify the red flags when interacting with people who display malignant narcissism or antisocial traits and that we can better protect ourselves from exploitation and abuse. It means we can set appropriate boundaries with others, and make informed decisions about who we keep in our lives.
Understanding the nature of these toxic interactions and how they affect us has an enormous impact on our ability to engage in self-care. I personally know how devastating this type of abuse can be, especially when survivors are not able to speak of their experiences in the traditional discourse about what abuse entails and are often alienated and invalidated by friends, family members, and even mental health professionals who are not trained in this type of abuse. As a survivor, author, coach and a researcher, I've made it my mission to continue educating the public about the effects of narcissistic abuse, the techniques of narcissistic abusers, and the fact that healing from this type of abuse is possible.
These pathological individuals walk among us every day in their false masks, often unseen and unnoticed because of how eerily normal they are. They can be of any gender, background, and socioeconomic status. Often times, they are charming, charismatic, the life of the party, able to hook their victims in and dupe the public effortlessly. It's very possible you've dated, worked with, had a family member or friend with Narcissistic Personality Disorder or Antisocial Personality Disorder in your lifetime.
Learning their emotional language means acknowledging that their cruelty is not only explicit but implicit, deeply ingrained in nuances in their facial expressions, gestures, tones, and most importantly, the contradictory mismatch between their words and actions. Their cruelty is deliberate and designed to control and ultimately destroy their victims.
These types of abusers are fluent in manipulation, well-versed in sadism, in control and in rage. It is akin to psychological and emotional rape—a sordid violation of boundaries and of the trust the victim has given his or her abuser.
Narcissistic abusers can attack at any given moment, using their choice weapons of sarcasm, condescending remarks, name-calling, and blame-shifting whenever they perceive you as a threat or whenever they need entertainment in the form of an emotional reaction. They can also use their nonverbal language in the form of a sadistic smirk, the cold deadness in their eyes while professing their to love you, their bored, sulky looks or their cruel laughter to bully you into believing that you are inferior to them.