By Anna Almendrala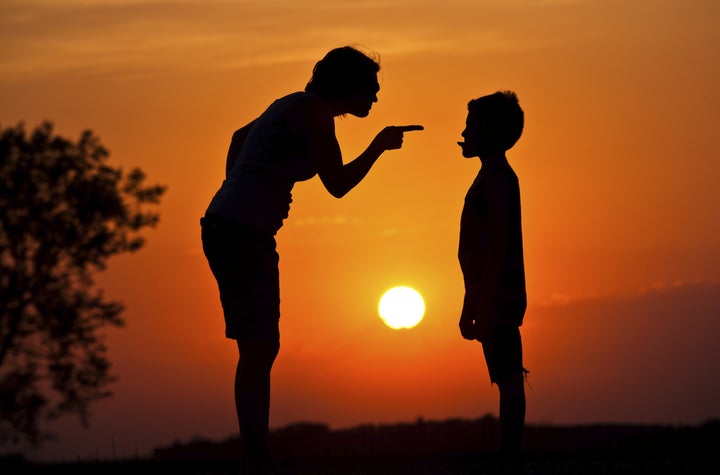 To outsiders, your dad is a larger-than-life social magnet who attracts people from all walks of life. Or your mom is the perfect woman, always looking to please and juggling everything with ease.
But behind closed doors, all pretense falls away. Only you, their child, knows what it's like to endure their cold shoulders for days on end over a minor infraction, or bear the brunt of constant, age-inappropriate demands for perfection and strength. You know what it's like to be parented by a narcissist.
Narcissistic Personality Disorder is one of 10 personality disorders described in the Diagnostic and Statistical Manual of Mental Disorders, an authoritative psychiatric guide. Narcissists tend to have an inflated sense of self-worth and base their identity on the praise and approval of others. Their intimate relationships are superficial and focused mostly on how other people reflect on them, with little to no empathy for the other person's experience. They genuinely believe that they're better than other people, but they are also prone to feeling intense shame over critiques they receive or mistakes they make.
Researchers estimate that less than one percent of the general population has evidence of "full-blown" NPD, but anywhere from two to 16 percent of people who seek therapy have the disorder. That's usually because the loved ones in their lives have demanded they seek help or risk losing their relationship, career or other life privileges, explains therapist Wendy Behary, founder of The Cognitive Therapy Center of New Jersey and author of the book Disarming the Narcissist: Surviving and Thriving with the Self-Absorbed.
But children of narcissists are rarely in a position to demand that their parents seek help. In fact, they may not even realize that their parents were narcissists until they seek professional help for their own struggles, said Behary, who specializes in treating people with NPD and their "survivors." While narcissists come in all varieties and their symptoms vary across a spectrum, Behary notes that there are a few ways for adult children to tell they may have been raised by a narcissist. In the points below, both she and psychologist Craig Malkin, author of the book Rethinking Narcissism: The Bad — And Surprising Good — About Feeling Special, break down the signs of a narcissistic parent, and what adult children should do to break the cycle of destructive decisions.